The most reliable sandwich panel business partner, PANELTECH
Paneltech Co., Ltd., as we are a sales subsidiary of K Industrial Co., Ltd. who are the
biggest sandwich panel equipment manufacturer in Korea, we are
exclusively responsible for various type of interior/exterior sandwich panels
marketing & sales which are manufactured in 2nd of K Industrial Co., Ltd. in Hwaseong Bio Valley.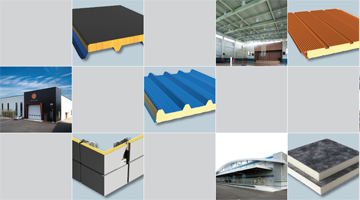 Various kind of sandwich panels with high quality
Paneltech Co., Ltd. supply various kind of sandwich panels by high qualified production process.
Metal panel
Polyurethane panel
Glass-wool panel
Acoustic panel
Styrofoam EPS panel
Polyurethane board
Professional quality management & Systematic client management.
Paneltech Co., Ltd., we are always ready to hear your opinion.
Inquiry